We are proud to announce that our HVAC company has honored with a Best HVAC & Furnace Repair award for Santa Clarita, CA by Expertise. Expertise selects the best of the best in various industries and awards them for their commitment to excellence. For this award, Expertise scored 57 Santa Clarita HVAC companies on over 25 variables across 5 different categories and hand-picked the top 19. The rigorous and competitive selection process encompassed factors such as availability, qualifications, reputation, experience, and professionalism. We are honored to have received such an award and to have been given an A+ in the reputation and professionalism categories.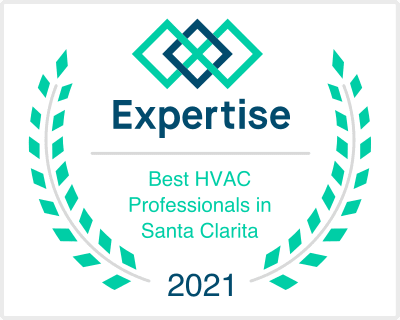 We Are Committed to Excellence
Sol-Aire Aire Conditioning Co. is a Canyon Country family-owned and operated HVAC business that has served the residential and commercial needs of a wide variety of customers in the Greater Los Angeles area for over four decades. We are committed to the highest quality of service and ensuring our customers are comfortable and satisfied.
If you are in need of an air conditioning repair, installation, design and build, or other service, reach out to our company online or by calling (818) 319-4636.