High-Quality HVAC Products
Trusted Heating, Cooling & Ventilation Systems
With over 44 years of industry experience, our technicians at Sol-Aire Air Conditioning understands what it takes to keep our customers happy, safe, and comfortable all year long—and it all starts with providing the best products available. We partner with brands who are world-renowned for products that are energy-efficient, affordable, and long-lasting, so you can be sure that you'll always receive systems and services that far exceed your expectations.
If you are looking to improve your home comfort in Santa Clarita or surrounding areas, call our experienced team today at (818) 319-4636.
The experts at QuietCool are committed to keeping your space comfortable, at a much more affordable price than traditional systems. These highly efficient fans will cool your home and boost your indoor air quality.
We proudly sell and install the following QuietCool products:
Stealth Pro X: This incredibly energy-efficient system utilizes an ECM motor, R5 damper doors, and acoustical ducting—making for a quiet and cost-efficient unit.
Trident Pro X: QuietCool's most powerful fan yet. By pulling cool, clean air from outside and circulating it through your space, you can enjoy a cooler home with better indoor air quality. Trust your home's comfort to this powerful and efficient PSC motor.
RF Control: A fan with up to 20 presets, this system is committed to a highly customizable and wireless cooling solution. You can control this system by up to 100 feet away.
Pro Attic Fan: This beautifully designed system offers all the cooling and ventilation you need without breaking the bank.
Smart Attic Fan: Utilizing the latest technology, this fan offers smart controls and computer balanced fan blades, and even an app that helps you set the perfect temperature for your home.
Solar Attic Fan: Not only is this system energy-efficient, but also highly cost-efficient. The fan uses a 30-40 watt solar panel, an AC/DC inverter, and a DC motor.
Daikin has been an industry leader for years, and we utilize their products to ensure that no matter the size of your space, you can experience complete comfort.
The Daikin products we utilize are:
VRV Life: Pairing powerful heating and cooling with maximum flexibility, this system reduces you power consumption, so you experience comfort without the large monthly price tag.
Daikin Fit: This smart HVAC system is beautiful and space-saving when compared to traditional (cube style) outdoor units. Additionally, this mid-efficiency inverter is offered at an affordable rate.
Single-Zone Solutions: We know that no two spaces are the same, so if you have a smaller space, or need a unit to supplement your current system, a ductless HVAC system might be the perfect unit for you. It offers both comfort and control.
Aerus Air Scrubber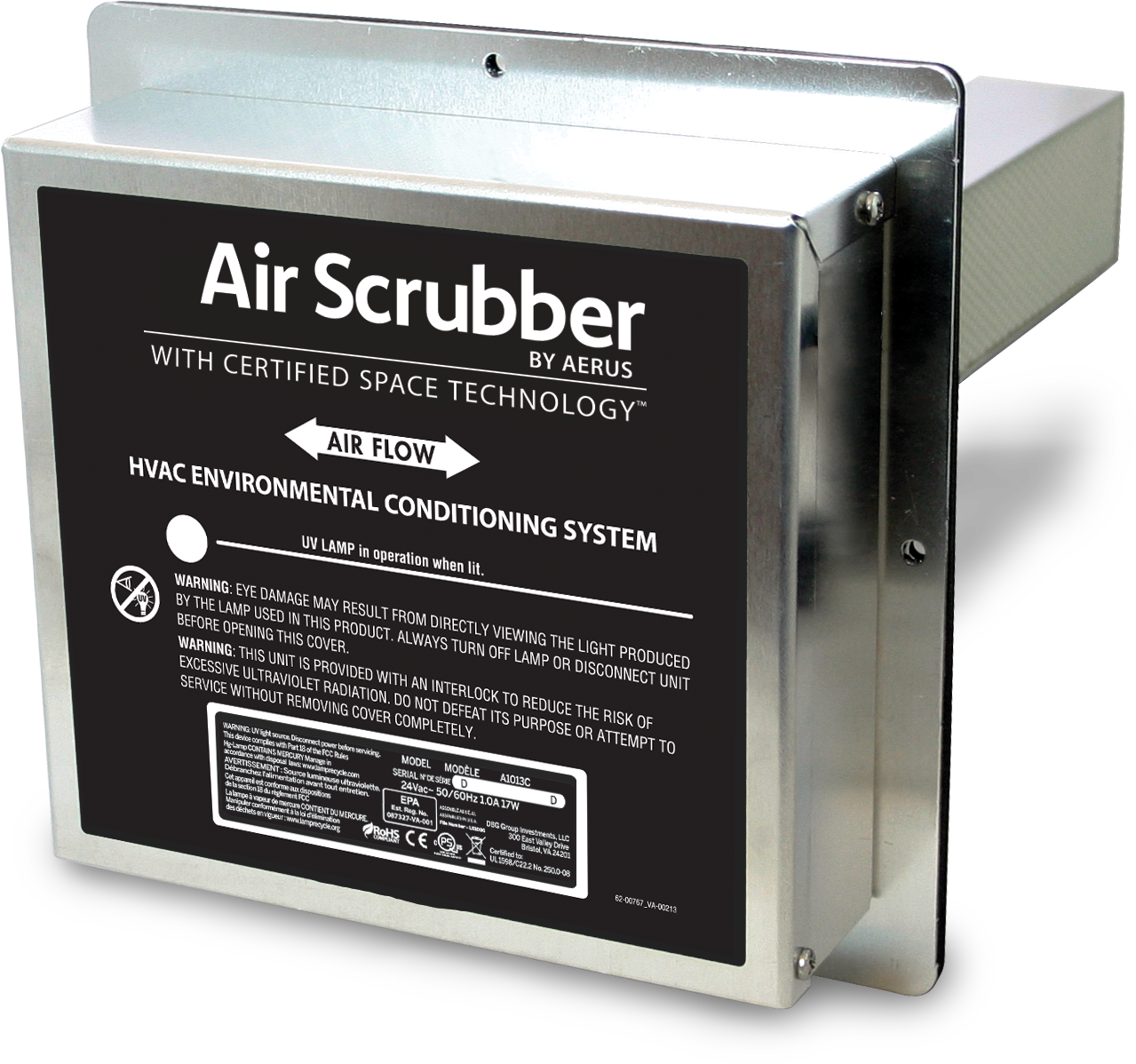 The air in your home can be up to 5 times more polluted than the air outside due to a lack of ventilation—and this stagnant air can be full of pollutants such as pet dander, dust, pollen, bacteria, and allergens. Attaching an Air Scrubber to your current HVAC system is a low-cost way to boost your indoor air quality and reduce your exposure to these harmful contaminants.

To learn more about our 5-star products or our professional installation services, call Sol-Aire Air Conditioning Co. at (818) 319-4636, or fill out our quick and easy online form.